Up for sale is a 1985 Ski Nautique 2001 with 484.5 original hours on the PCM 351 and the factory trailer. I am the second owner, and we both trailered to/from the water and always stored the boat indoors. The longest it's ever been in the water continuously in a long weekend. No stringer (or other) issues. It's been in storage for a couple of years. I got a new battery, new tires on the trailer, and fixed all the trailer lights before putting it in. Everything works great.
I am including all of the required safety gear to get her on the water (multiple sizes of life vests, paddles, fire extinguisher, anchor, etc.). I am also including a Fly High extended pylon, board rack, fat sacks & pump. No boards included. The pylon has a slight crease where the prior owner tried to pull in his garage w/o removing the pylon (D'oh!), but is sound. I also have the stock eye for the top of the stock pylon.
There is a small split seam in the rear bench from people stepping in/out, and there is also some wear on the driver's seat. Nothing major at all, though.
I'm in O'Fallon, MO (near St. Louis). Price is $10,500.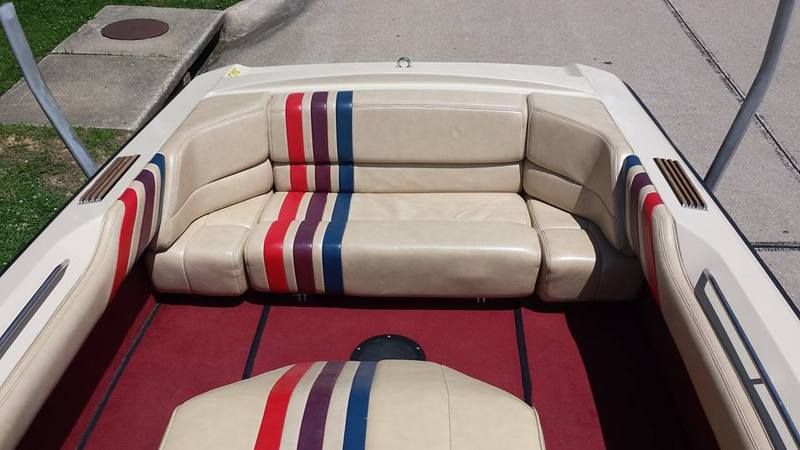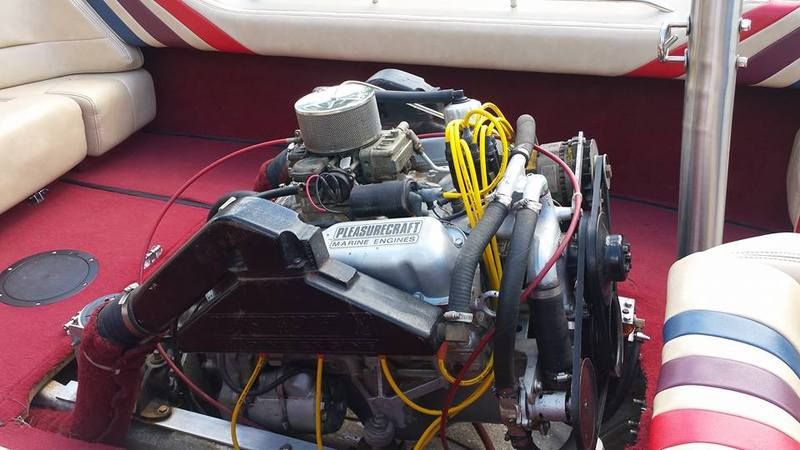 Here's a link to the full gallery... http://s68.photobucket.com/user/The_Mickstar/slideshow/1985%20Ski%20Nautique%202001